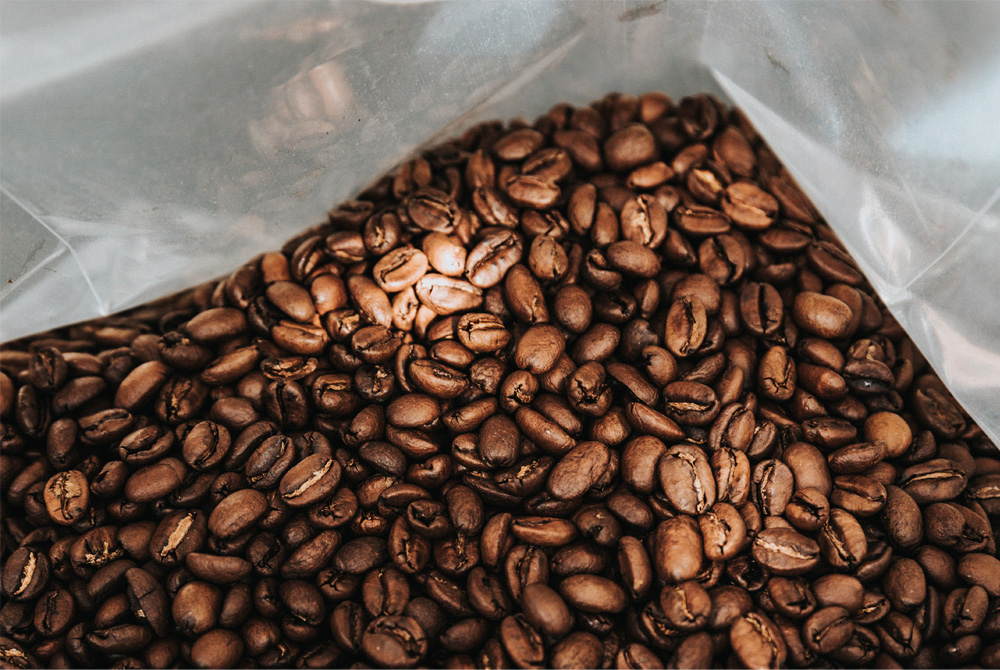 Welcome to our website. If you continue to browse and use this website you are agreeing to comply with and be bound by the following disclaimer, together with our terms and conditions of use and privacy policy.
The information contained in this website is for general information purposes only and may not be appropriate for all circumstances. While we endeavour to keep the information up to date and correct, subject to the Australian Consumer Law, we make no representations or warranties of any kind, express or implied, about the completeness, accuracy, reliability, fitness for purpose, suitability or availability of the website or the information, products, services, or related graphics contained on the website for any purpose. Any reliance you place on such information is therefore strictly at your own risk. You need to make your own enquiries to determine if the information or products are appropriate for your intended use.
The information contained in this website is not meant to substitute professional dietary advice or treatment. If you have or suspect you may have allergies or medical issues which may be affected by certain foods, or, after taking any of our products, find you may have or be experiencing side effects, you should promptly contact your health care provider. Any statements regarding dietary supplements are to be used at your discretion and are not intended to diagnose, treat, cure or prevent any disease.
Through this website you may be able to link to other websites which are not under the control of Brandedcoffee.co. We have no control over the nature, content and availability of those websites. The inclusion of any links does not imply a recommendation or endorse the views expressed within them.
In no event will we be liable for any loss or damage including without limitation, indirect or consequential loss or damage, arising from the use of this website.
Without limiting the above paragraph, every effort is made to keep the website up and running smoothly and free from any viruses or harmful components. However, Brandedcoffee.co takes no responsibility for, and will not be liable for, the website being temporarily unavailable due to technical issues beyond our control.
This website and its contents are the copyright of The Branded Coffee Co – © 2016. All rights reserved.
Any redistribution or reproduction of part or all of the contents in any form is prohibited other than the following. You may print or download contents to a local hard disk for your personal and non-commercial use only. You may copy some extracts only to individual third parties for their personal use, but only if you acknowledge the website as the source of the material.
You may not, except with our express written permission, distribute or commercially exploit the content. You may not transmit it or store it on any other website or other form of electronic retrieval system.
Your Privacy
At Brandedcoffeeco.com.au, we are committed to protecting your privacy as an online visitor to our website. We use the information we collect about you to provide our goods and services to you and to maximize the services that we provide to you. We respect the privacy and confidentiality of the information provided by you and adhere to the Australian Privacy Principles and the Privacy Act 1988 (Cth) as amended. Please read our privacy policy below carefully.
This privacy policy outlines how we collect, use, store and disclose the information we collect about you. When we refer to information in this privacy policy, we are referring to personal information (i.e information that can personally identify you) as defined in the Privacy Act 1988 (Cth).
This privacy policy does not apply to the collection or use of information about corporations.
Collection and Storage of your Information
We collect your information to assist us in providing our goods and services to you.
We receive and store information you enter on our website or give us in any other way from time to time. You may provide basic contact information such as your name, phone number, address, and email address to enable us to send information or process your product order and we may also collect additional information at other times, including but not limited to, when you provide feedback, change your content or email preferences, respond to a survey, or communicate with our customer support.
We will only collect information directly from you, unless you consent to us collecting the information from a third party or unless is it impracticable to collect the information from you.
Where we receive information which we have not requested from you, we will, within a reasonable period after receiving the information, determine whether or not we could have collected this information under the Australian Privacy Principles.  If we determine that we could not have collected the information, then we will, as soon as practicable, destroy the information or make sure the information is de-identified, as long as it is reasonable and lawful to do so.
Use of your Information
We may use your information for the primary purpose for which it is collected, for reasonably expected secondary purposes which are related to the primary purpose, and in other circumstances authorised by the Privacy Act 1988 (Cth). In general, we use your information to:
conduct our business;
provide our services to you;
market our business and services;
communicate with you and assist you with enquiries;
comply with our legal obligations;
help us manage and enhance our service standards;
gain an understanding of your needs;
assist you in completing a transaction or order;
respond to requests, inquiries, complaints or applications;
update you on relevant new services and benefits;
personalise the service and to select content to be communicated to you or to use features on the service such as sharing content with a friend or colleague;
contact you regarding our products or services or other products and services from third parties;
invite you to participate in surveys, sweepstakes, competitions and similar promotions;
conduct website administration, such as for the technical support of our websites and computer systems;
conduct data analysis and audits;
identify usage trends and analyse the effectiveness of our promotional campaigns;
prevent and detect security threats, fraud or other malicious activity;
establish an account for you; and
improve your online experience with us.
We may use information collected from you for the purpose of providing you with direct marketing material, updates regarding our website and information in the form of a newsletter. This will only apply if you have registered or subscribed to such publications by registering your details with us. However if you wish to cease receiving any such information you may let us know either by email or unsubscribing at any time and your request will be actioned immediately.
Your information is not used for any other purpose without your consent.
We do not sell your information.
Disclosure of your Information
We will not disclose any of your information to any third party other than our service providers who assist us in providing the information and/or services we are providing to you. To the extent that we do share your information with a service provider, we would only do so if that party has agreed to comply with our privacy standards as described in this privacy policy.
We may from time to time need to disclose certain information, to comply with a legal requirement, such as a law, regulation, court order, subpoena, warrant, in the course of a legal proceeding or in response to a law enforcement agency request. Also, we may use your information to protect the rights, property or safety of Brandedcoffee.co, our customers or third parties.
If there is a change of control in one of our businesses (whether by merger, sale, transfer of assets or otherwise) customer information could be disclosed to a potential purchaser under a confidentiality agreement. We would only disclose your information in good faith and where required by any of the above circumstances.
We may also disclose information to certain overseas recipients. Before disclosing information to an overseas recipient, we will take reasonable steps to ensure that the overseas recipient does not breach the Privacy Act 1988 (Cth) or this privacy policy.  Those countries where it is likely that we will disclose Information are Australia and New Zealand.
Cookies
It is important that you understand that there are risks associated with use of the internet and you should take all appropriate steps to protect your information. A cookie is a small file placed in your web browser that collects information about your web browsing behaviour. Use of cookies allows a website to tailor its configuration to your needs and preferences. Cookies do not access information stored on your computer. Most web browsers automatically accept cookies but you can choose to reject cookies by changing your browser settings. This may, however, prevent you from taking full advantage of our website.
Our website uses cookies to analyse website traffic and help us provide a better website visitor experience. In addition, cookies may be used to serve relevant ads to website visitors through third party services such as Google Adwords. These ads may appear on this website or other websites you visit.
Security
We strive to ensure the security, integrity and privacy of information submitted to our website, and we periodically update our security measures in light of current technologies.
All information we receive from our customers, is protected by our secure servers. Brandedcoffee.co's secure server software encrypts all customer information before it is sent to us. Furthermore, all of the customer data Brandedcoffee.co collects is secured against unauthorized use or access. Credit card information is not stored by us on our servers.
Access to, and Correction of, Personal Information
You may change your details at any time by advising us in writing via email. You are entitled to access your information held by us at any time.If you wish to access your information, you must lodge a request for access with us and a response to that request will be given within a reasonable period.
We are entitled to deny access to you if:
access would be unlawful;
access would disclose a 'commercially sensitive' decision making process or information;
you do not give us reasonable notice of your request for access;
you fail to provide sufficient proof of identity;
providing access would create an unreasonable impact on the privacy of others;
the information requested relates to existing or anticipated legal proceedings;
providing access would prejudice negotiations with you;
providing access would pose a serious threat to life, health or safety to any individual or to the public in general;
the request is frivolous; or
denial of access is otherwise authorised by law.
We may charge a fee to cover our reasonable costs in meeting an access request.
Links
This website may contain links to other websites. These links are meant for your convenience only. Links to third party websites do not constitute sponsorship or endorsement or approval of these websites. Please be aware that we are not responsible for the privacy practices of such other websites. We encourage our users to be aware, when they leave our website, to read the privacy statements of each and every website that collects personally identifiable information.
This privacy policy applies solely to information collected by this website.
Change in Privacy Policy
As we plan to ensure our privacy policy remains current, this policy is subject to change. We may modify this policy at any time, in our sole discretion and all modifications will be effective immediately upon our posting of the modifications on this website. Please return periodically to review our privacy policy.
If you have any questions or concerns at any time about our privacy policy or the use of your personal information, please contact us at [email protected] and we will respond within 48 hours.
Complaints
Complaints about breaches of the Australian Privacy Principles by us may be made by contacting us using the contact details above.  If you do not consider that your complaint has been adequately dealt with us, you may make a further complaint to the Office of the Australian Information Commissioner, which has complaint handling responsibilities under the Privacy Act 1988 (Cth).
Website Terms & Conditions.
Please read these Terms & Conditions carefully before using this website.
Welcome to our website. Your use of this website constitutes your agreement to comply with and be bound by the following terms and conditions of use, our privacy policy and website disclaimer, which are incorporated into these terms and conditions. These documents govern Brandedcoffee.co's relationship with you in relation to your use of this website and the purchase of goods and services through our website
You must be over 18 years of age to use this website and to purchase any goods or services.
For the purposes of these terms and conditions, "Us", "Our" and "We" refers to Brandedcoffee.co and "You" and "Your" refers to you, the client, visitor, website user or person using our website.
Amendment of Terms
We reserve the right to change, modify, add or remove portions of these terms at any time. Please check these terms regularly prior to using our website to ensure you are aware of any changes. We will endeavour to highlight any significant or substantive changes to you where possible.
Limitation of Liability
Subject to the guarantees that comply compulsorily under the Australian Consumer Law set out in schedule 2 of the Competition and Consumer Act 2010 (Cth) (ACL), you agree and accept that Brandedcoffee.co is not legally responsible for any loss or damage you might suffer related to your use of the website, whether from errors or from omissions in our documents or information, any goods or services we may offer or from any other use of the website. This includes your use or reliance on any third party content, links, comments or advertisements. Your use of, or reliance on, any information or materials on this website is entirely at your own risk, for which we shall not be liable.
It shall be your own responsibility to ensure that any products, services or information available through this website meet your specific, personal requirements. You acknowledge that such information and materials may contain inaccuracies or errors and we expressly exclude liability for any such inaccuracies or errors to the fullest extent permitted by law.
Australian Consumer Law
We warrant that the goods and services that we provide comply with the guarantees that apply compulsorily under the ACL.
To the extent permitted by law, all other guarantees, warranties, undertakings and representations expressed or implied, whether arising by statute or otherwise, which are not given in these terms and conditions or any warranty document given at the time of supply are expressly excluded.
If you are a consumer (as defined in the ACL) and the goods and services supplied are not of a kind ordinarily acquired for personal, domestic or household use or consumption, you agree that our liability for a failure to comply with a consumer guarantee under the ACL in relation to those goods or the supply is limited, at our option, to one or more of the following:
the replacement of the goods or the supply of equivalent goods;
the repair of the goods;
the payment of the cost of replacing the goods or of acquiring equivalent goods;
the payment of the cost of having the goods repaired;
supplying the services again; or
the payment of the cost of having the services supplied again.
If you are not a consumer (as defined in the ACL), to the extent permitted by law, we will not be liable in any circumstances for any:
loss or damage to any property or person whatsoever resulting from the provision of the goods or services;
loss arising from delay in delivery; or
any consequential loss.
Exclusions
To the extent permitted by law and subject to these terms and conditions, our website disclaimer and our privacy policy, you acknowledge that we are not liable for any loss or damage caused by:
your use of the website;
a security breach of the website;
the goods and services provided to you;
any failure by us to supply correct information.
You also acknowledge and agree that while third parties, including the ARLC (Australian Rugby League Commission) and the FFA (Football Federation Australia) and the clubs within the codes, may provide outlets for the provision of our goods and services, the ARLC and the FFA and the clubs within the codes are not responsible for any loss or damage caused by our goods and services.
Your Privacy
At Brandedcoffee.co, we are committed to protecting your privacy.
Our Privacy Policy, as amended from time to time, is incorporated into these terms and conditions. The Privacy Policy specifies how the collection, use and disclosure of your personal information may occur.
Exclusion of Competitors
If you are in the business of creating similar documents, goods or services for the purpose of providing them for a fee to users, whether they be business users or domestic users, then you are a competitor of Brandedcoffee.co. Brandedcoffee.co expressly excludes and does not permit you to use or access our website, to download any documents or information from our website or obtain any such documents or information through a third party in breach of our intellectual property. If you breach this term then Brandedcoffee.co will hold you fully responsible for any loss that we may sustain and further hold you accountable for all profits that you might make from such unpermitted and improper use. Brandedcoffee.co reserves the right to exclude and deny any person access to our website, services or information in our sole discretion.
Intellectual Property and Restrictions of Use
This website contains material which is owned by or licensed to us. This material includes, but is not limited to, the design, layout, look, appearance, trademarks and graphics. You are not permitted to reproduce the documents, information or materials on the website for the purposes of sale or the use by any third party. In particular, you are not permitted to republish, upload, transmit electronically or otherwise or distribute any of the materials, documents or products that may be available for download from time to time on this website.
Brandedcoffee.co expressly reserves all copyright and trademark in all documents, information and materials on our website and we reserve the right to take action against you if you breach any of these terms.
Any redistribution or reproduction of part or all of the contents in any form is prohibited other than the following: you may print or download to a local hard disk extracts for your personal and non-commercial use only; and you may copy the content to individual third parties for their personal use, but only if you acknowledge the website as the source of the material.
You may not, except with our express written permission, distribute or commercially exploit the content. Nor may you transmit it or store it in any other website or other form of electronic retrieval system.
Any intellectual property that is created while carrying out the services we supply is solely owned by us.
Dispute
If a dispute arises under these terms and conditions, website disclaimer and/or our privacy policy, you agree to first attempt to negotiate a resolution of the dispute in good faith with us.  If the dispute persists, either you or us may refer the dispute to meditation.
Whole Agreement
These terms and conditions, website disclaimer and our privacy policy represent the whole agreement between you and Brandedcoffee.co concerning your use of Brandedcoffee.co's website and the supply of goods and services to you.  No other term is to be included in this agreement unless agreed in writing between you and us except where it is required to be included by any legislation of the Commonwealth or any State or Territory. All implied terms except those implied by statute and which cannot be expressly excluded are hereby expressly excluded.
Exclusion of Unenforceable Terms
Where any clause or term above would by any applicable statute be illegal, void, or unenforceable in any State or Territory then such a clause shall not apply in that State or Territory and shall be deemed never to have been included in these terms and conditions in that State or Territory. Such a clause if legal and enforceable in any other State or Territory shall continue to be fully enforceable and part of this agreement in those other States and Territories. The deemed exclusion of any term pursuant to this paragraph shall not affect or modify the full enforceability and construction of the other clauses of these terms and conditions.
Jurisdiction
This agreement and this website are subject to the laws of Victoria and Australia. If there is a dispute between you and Brandedcoffee.co that results in litigation, then you must submit to the jurisdiction of the courts of VIC.
Delivery of Goods
Physical goods may be delivered by Australia Post and/or other reputable courier companies. Deliveries are processed promptly upon receipt of full payment. Delivery may take between 2 and 14 days, depending on the delivery option chosen.
Risk in the goods passes to you upon the goods leaving our premises. Damaged or lost orders should be resolved with Australia Post or the courier company directly and we are not responsible for goods that are damaged in transit or not received. Replacement of damaged or lost items is made at the discretion of Brandedcoffee.co.
Digital goods are delivered immediately upon payment in full. Please be aware there are inherent risks associated with downloading any software and digital goods. Should you have any technical problems downloading any of our goods, please contact us so we may try to assist you.
Returns and Refunds
Brandedcoffee.co handles returns and processes refunds in accordance with the ACL.
Should you wish to return your order for a reason other than a failure to comply with the consumer guarantees under the ACL, please notify us within 14 days of purchase with a valid reason for return. A refund will be made at the discretion of Brandedcoffee.co and upon any terms and conditions deemed appropriate in the circumstances. Refunds will be processed promptly and payment made by the same method that you made payment.