About The Branded Coffee Co
We believe that great coffee shouldn't be compromised by its context – whether that be the context of a capsule or the experience surrounding the coffee. We work with our trusted global and local partners to bring our signature coffee blends to boutique accommodation operators, hotels, motels, retailers, corporates and networks across Australia and Asia.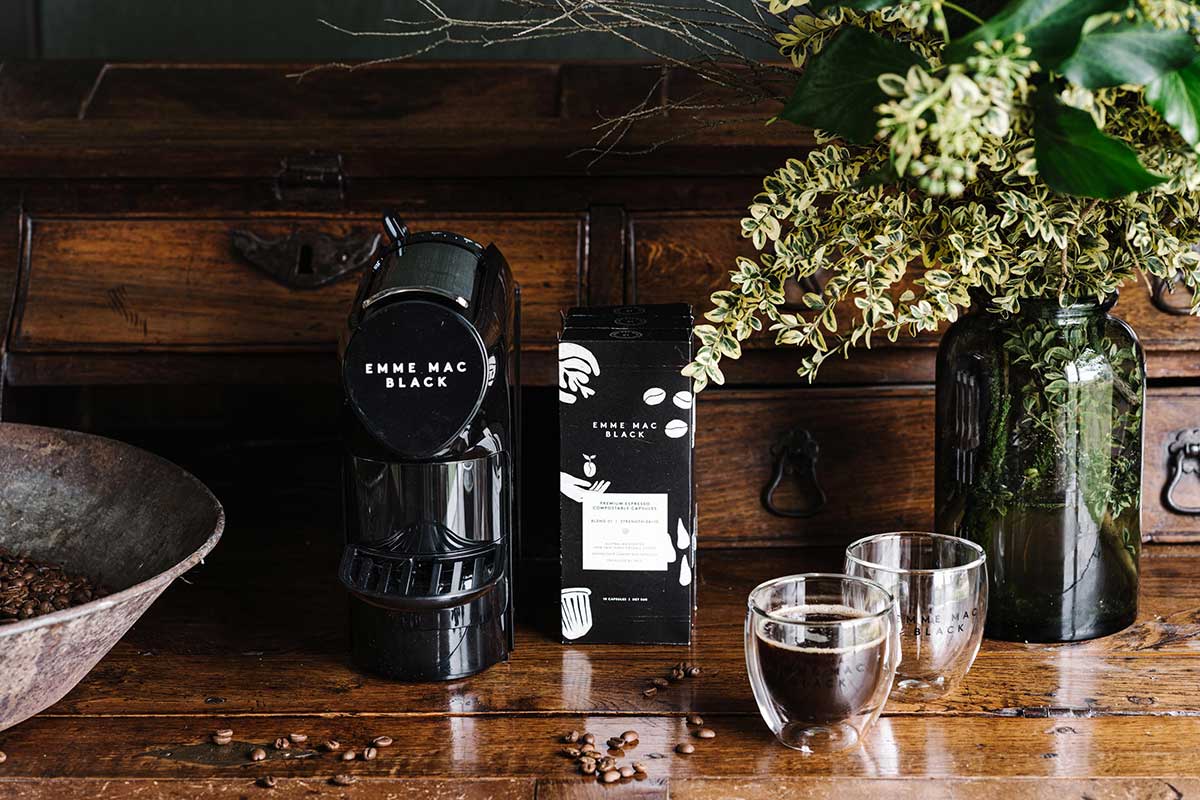 Founded in Melbourne in 2016, the coffee company is now run by a husband and wife team who share a passion for coffee.
With collective experience spanning the globe, we have lived and breathed big cities, worked in fast-paced, corporate roles, and returned to Australia eager to embrace the coffee culture that our home is so well known for.
We saw an opportunity; to bring Melbourne and Sydney's incredible cafe culture to branded coffee experiences, uncompromising on flavour and quality yet offering the conveniences of a single-serve capsule, as well as espresso blends.
Working closely with local roasters and trusted international partners, The Branded Coffee Co was created to help businesses of all kinds elevate their brand experience with great coffee.
Our Sustainability Commitment
We don't believe convenience should come at a cost to the environment, and we work hard to make our products as environmentally friendly as they can be.
Our capsules are 100% Certified Compostable to the strict Australian standard, eliminating the need for additional (and wasteful) external packaging commonly found in other capsule products.
Our coffee capsules can be composted via the TerraCycle Roast and Return Coffee Capsule Composting Program. Simply collect your used compostable coffee capsules in a bag, and then place that bag inside a cardboard box.
When you're ready to send in a shipment, download a shipping label from your TerraCycle account by clicking "Ship us your waste" and follow the prompts. Print out your label and tape it securely onto your box. Ship the box to TerraCycle by dropping it off at your nearby post office.
To use this program sign up here.