In today's world we are sure you are all familiar with that confusing feeling while standing in the shopping aisle looking at two seemingly identical products, trying to figure out what on earth the difference is between them.  With so many products on the market these days, it's no surprise that customers are consciously turning to products and services that are of a higher quality. This is also true with everyone's favourite morning (or anytime) beverage… coffee!
While you could put it down to the fact that Australian's know a good quality coffee when we taste one, the Branded Coffee Co takes quality far beyond just the taste of a delicious brew, embedding quality into the forefront of everything we do from production to how we package and dispose of our waste. How, we hear you ask? Well, look no further, because we have 3 unique ways that the Branded Coffee Co boasts quality just for you.
At the Branded Coffee Co, we proudly offer 100% organic, Fair Trade Certified coffee blends that cater to our unique Australian palettes. Operating locally from Victoria, we understand that us Aussies aren't complicated folk. Which is why we like to think that our coffee offers an uncomplicated yet rich, smooth and bold taste – which we know you are going to love!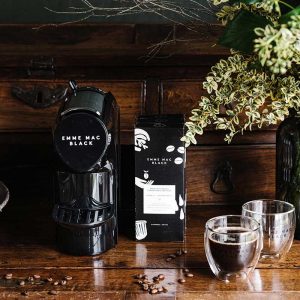 Specifically crafted by our local roasting partner, we wanted to ensure that we designed an exclusive café-quality coffee that our customers could enjoy from the comfort of their own home, office or boutique accommodation, without needing a complicated Barista trained coffee machine. We desired to make our blend without any of the excessive and over-powering indulgent flavours that are often found in so many coffee products in today's market – rather we wanted to focus solely on the good stuff.
The quality of our coffee shines through in its elegant simplicity and rich flavours. So whether you enjoy a black coffee to wake you up in the morning or an afternoon pick me up with a dash of your favourite milk mixed through, we know that you will be able to taste the quality in our coffee with every delicious mouthful.
2. Our Production Process
As self-proclaimed coffee nerds, we understand that the quality of our products begins with the quality of our production process. Starting from the very beginning, our partners choose optimal climates to source our coffee beans. From the hot, humid plantations in India to the altitudes of South America, our beans are sourced across multiple continents and countries located on the equatorial 'Coffee Belt' in order to bring you the highest quality coffee possible.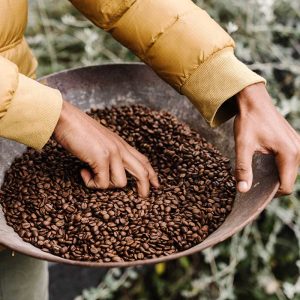 Why go to so much trouble? Well, we understand the importance that the coffee beans play when developing a high-quality flavour. Everything from altitude, temperature, rainfall and sunlight can all impact the final taste that is found in your morning, afternoon or anytime coffee, which is why extra care is taken when selecting the beans. A variety of flavours are in our blends, including the sweeter tones found in beans from Latin America and the spicier woodiness found in Indian beans. 
Once the beans are secured, our expert local coffee roasters then work their magic through a traditional Italian style, slow-roasting technique, to produce a quality product with a distinct and delicious taste with every batch. We produce your coffee in this style to ensure that every bean is roasted to perfection ensuring one unforgettable flavour.
At the Branded Coffee Co, we believe that the quality of the product shouldn't just be seen in the product itself, and doesn't end once the coffee has been consumed.  While we understand that in today's world, especially with many of us working from home, that convenience is key, we don't think it should come at the cost of the environment. This is why we have worked tirelessly to provide quality and environmentally friendly packaging for all of our products including our office stationery which is made of recycled coffee cups.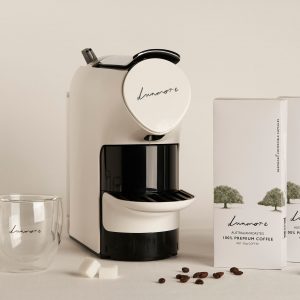 All of our coffee capsules are 100% certified compostable in an industrial grade, in accordance with the strict Australian standards. While unfortunately this doesn't mean that you can add your coffee capsules to your home compost bin, we do have an easy environmentally friendly solution.  Through partnering with TerraCycle Roast and the Return Coffee Capsule Composting program, we have developed a simple process where the customers can return their used compostable coffee capsules for free to be industrially recycled.  
We have found that the quality in our packaging has minimized the need for additional non-environmentally friendly external packaging that is commonly found in other capsule products. Delicious, mouthwatering quality coffee AND high quality environmentally friendly packaging?  Sounds like a win win to us!
At the Branded Coffee Co, quality can be found at the heart of everything that we do. From the very beginning in sourcing our beans, to developing a delicious and unforgettable flavour, to how we present and use our products – we do everything with quality in mind. We know you will be able to feel the difference in our quality as much as we do, but don't just take our word for it. Try one of our signature blends and see the difference in quality for yourself. We won't say we told you so… much!