Nothing beats that first delicious sip of coffee in the morning.  It is a moment that we all treasure and a key part of our morning rituals.  Whether you like a bold flavour or something more subtle we all have our favourite coffee brand that we reach for every day and generally speaking their branding is pretty permanently etched into our brains… So why not let that brand be your business?
White Labelling is an easy and convenient way to create your very own bespoke brand.  It is used by many successful brands around the world and is something that your business should definitely take into consideration.  But what is it?  How does it work? And what does this process look like with The Branded Coffee Co?  Lucky for you we have all the answers – so read along to find out more.
White labelling allows you to add your branding to our delicious coffee blends that have been carefully crafted by The Branded Coffee Co.  Essentially you are able to add your branding to a product that has already been tried and tested taking out the years of product development usually required when creating a new product.  It is fast and convenient and guaranteed to leave a lasting impression on your customers.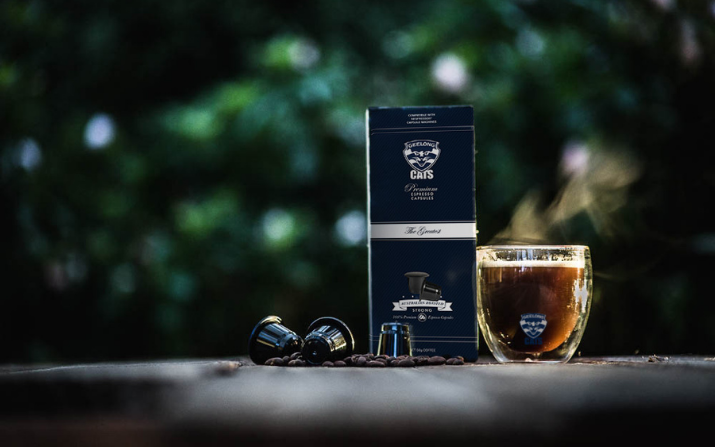 How does White Labelling Work?
Firstly you will select one of three of our delicious coffee blends that you would like to add your branding to.  Or if you can't decide you could select multiple – we know it is a tough decision!  Then you will work closely with The Branded Coffee Co team to create a custom design for your selected coffee products, so that you will be able to gift or sell these products as your own.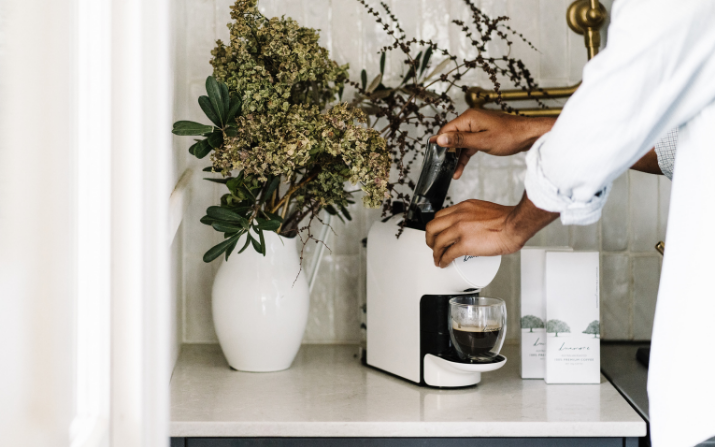 How Can I Use My White Labelled The Branded Coffee Co Coffee?
Honestly, the possibilities are endless!  But these are some of our personal favourites…
Use your white labelled coffee as gifts for clients.

 Not only is it thoughtful and a little more personal it is also out of the box.  While most companies gift clients with the standard keep cups, pens, mouse pads and caps – you can stand out from the crowd with a gift that not only will be useful to them but also loved and appreciated on a daily if not more basis.  Want to know more about corporate gifting? 

Keep reading here

. 

Display for use in your business

– No matter what your office set up is like, a good quality coffee being in arms reach is never going to go astray.  Not only will you have happy employees, but you will also have good quality coffee on hand for any important meetings where you need to entertain or impress visitors. 

Perfect solution for accommodation businesses

– Whether you have a hotel, motel, B&B or a holiday home that you rent out on a regular basis, having quality coffee available for your guests is sure to make all the difference for their stay experience.  Pair with a matching branded

coffee machine

and

double walled glasses

for a truly special experience.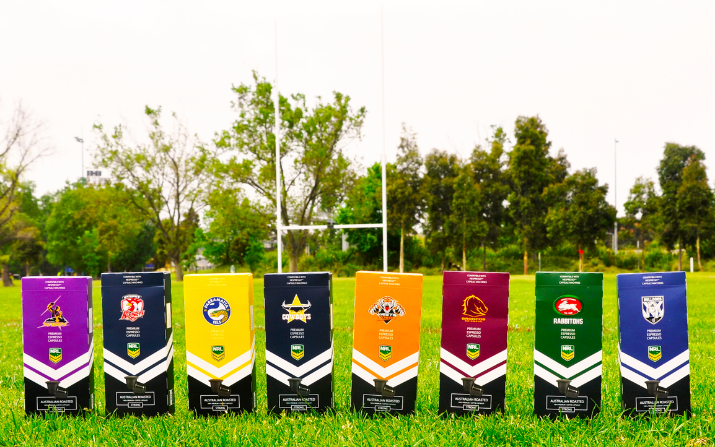 As the saying goes, a little white label goes a long way… ok maybe we made that up – but the sentiment rains true.  White labelling is the perfect opportunity for your business to expand their reach and grow their brand recognition.  It is a way to interact with your audience and provide a meaningful interaction outside of your businesses core offering and a surefire way to keep your business front of mind when the occasion arises and they do require your services.  Want to get the ball rolling on your own white label?  Get in touch with our friendly team and get started today!